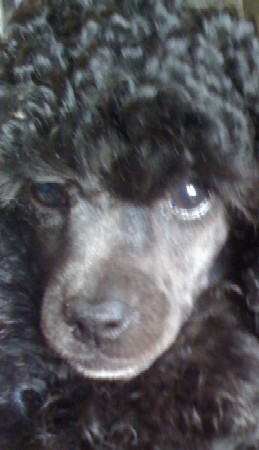 September 8, 2009 7 weeks old
Dreem Klasyk Diplomat
DOB 7/17/2009
UKC CH Benroyal's Texas Tycoon
X UKC CH Grayco Repeating Dreams (CHIC)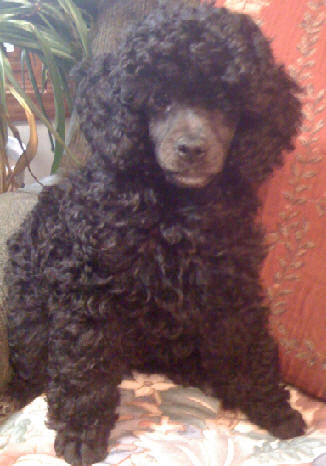 9/22/2009
This is a very cute blue male puppy.
He already knows sit, down, and does the stairs to the backyard quite willingly.
He can sit quietly with you although he enjoys playing also.
He enjoys my other dogs, sleeps in his own crate at night.
Puppy loves to cuddle and will relax in my arms on his back.
Socialized to children and adults.
Puppy comes with shots appropriate for his age, has been wormed on a schedule.
He is already micro-chipped.
Heartworm medication began at 2 lbs.
We use the bio-sensor stimulation on our puppies
(you can read more about this here)
These are the Benefits of Stimulation
Five benefits have been observed in canines that were exposed to the Bio Sensor stimulation exercises.
The benefits noted were:
Improved cardio vascular performance (heart rate)

Stronger heart beats

Stronger adrenal glands

More tolerance to stress

Greater resistance to disease.
In addition, this puppy has been exposed to various sounds, surfaces, and situations.
He has traveled in the car in a carrier.
His tail was not docked but he has no dew claws.
Slightly undershot at this time, no guarantee if the mouth will right itself or not.
Jaws do grow at different rates.
Puppy is the result of an accidental breeding that occurred while I was on vacation.
He is being offered for $550 on a neuter contract to approved homes only.
All other stipulations apply (see my puppy pages). Email me for application.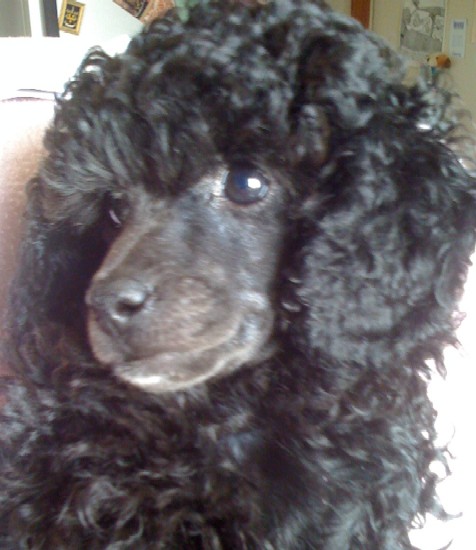 September 8, 2009 7 weeks old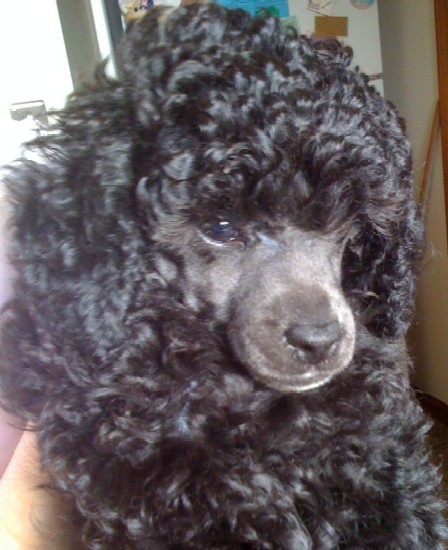 September 8, 2009 7 weeks old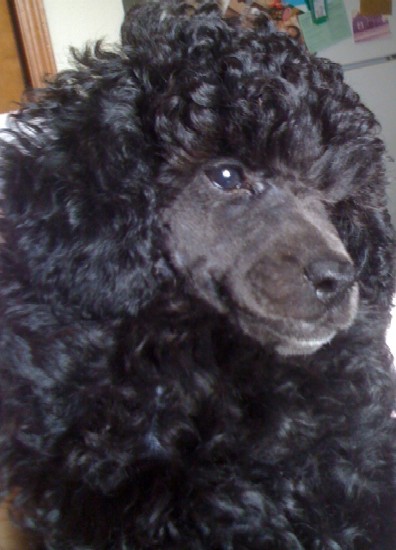 September 8, 2009 7 weeks old
September 8, 2009 7 weeks old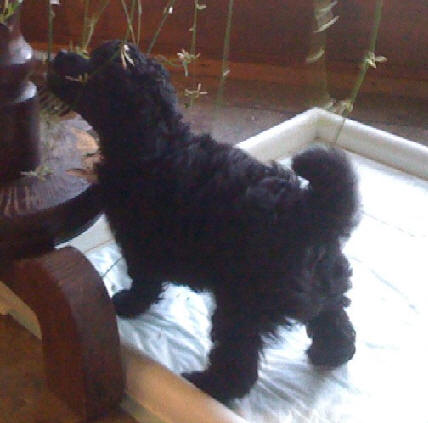 August 30, 2009 6 weeks old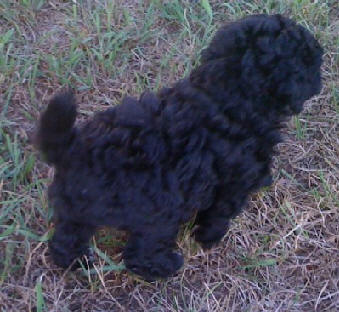 Matt, outside playing 5 weeks old August 24, 2009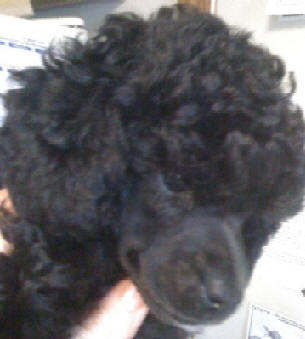 at 5 Weeks old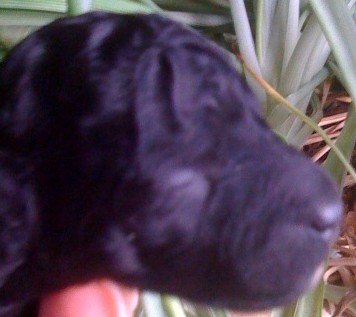 Nice nose.. little bump will be face.
variations in color at one week already.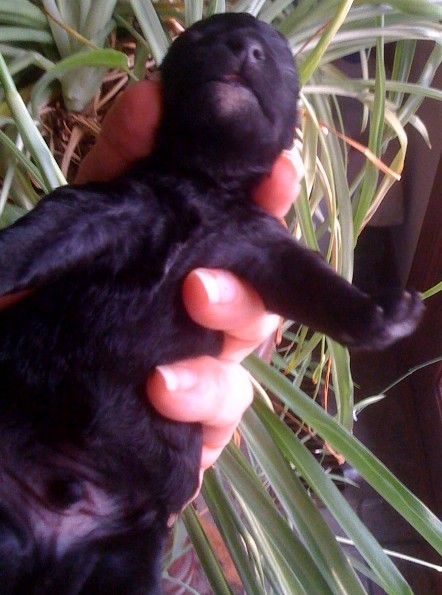 Easy with laying on his back all spraddled out.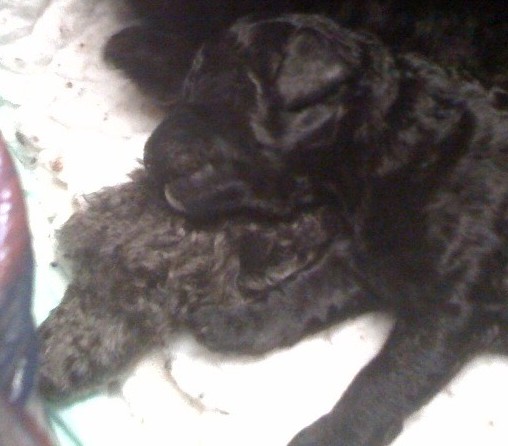 Loves his mommy. Very relaxed to lay on her.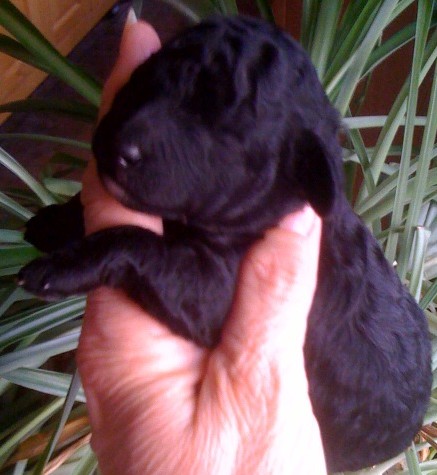 A laid back boy, just laying in my hand.
(these links take you away from my web page, use your "back button" to return.
Testing on Sire CERF POM-2593 DNA-PRA is from Ingen and copies can be provided
(The sire is an oversize toy, not a true miniature.)
Optigen DNA for prcd-PRA has been done and is being submitted to OFA.
DNA prcd-PRA Testing on Puppy from Optigen will be posted on OFA.
This cute blue male puppy is guaranteed to not ever have prcd-PRA.
Pedigree click here: Use your back button to come back


© 1997-2010 Eva Marie Mitchell
This web last updated 04/23/2011 01:42 PM -0500



© 1997-2010 Eva Marie Mitchell

This web last updated 08/05/2011 04:44 PM -0400


© 1997-2010 Eva Marie Mitchell
This web last updated 04/23/2011 02:42 PM -0400



© 1997-2010 Eva Marie Mitchell
This web last updated 03/12/2012 12:58 PM -0400