Exotic Candy at Christmas of 1992 in the rocking chair with Muffin
(Can you see who didn't want her picture made?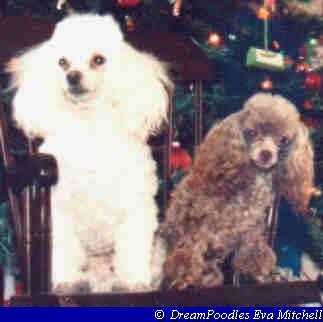 One regret is that I don't have more good pictures of this dear poodle who is at the Rainbow Bridge.
I've added just one more that has us as we were at one point: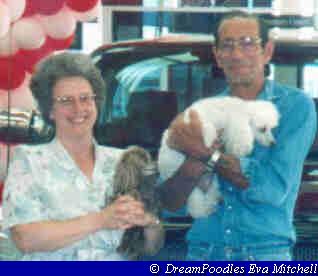 This is of Wendy Terrier and Exotic Candy the day that Exotic Candy got her first haircut.
She got "skinned", but I learned.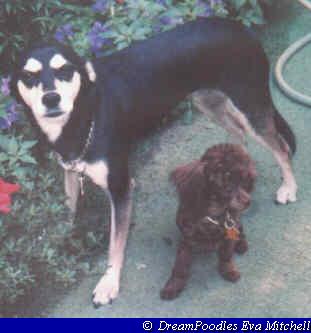 ---