DreamPoodles
introduces
Dream All Over It, RN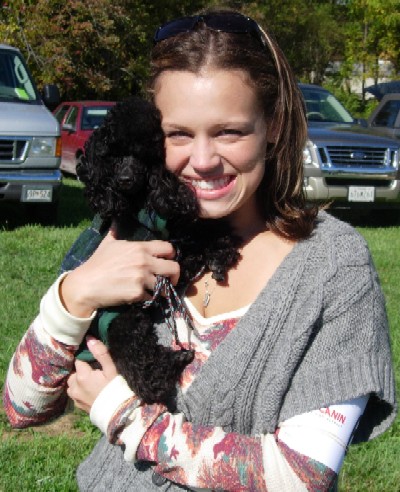 10/15/2006
Yesterday, Oliver received his RN title, qualifying with a score of 91!  
He also qualified in Advanced Rally (but it didn't count b/c little did I know, 
you can't compete in Advanced until you get the RN title, oops mommy!) 

Despite that rule, out of 12 dogs Oliver was 
one of only 4 dogs that even qualified for the Advanced leg! 
(he was also the only toy dog competing)  

I was so proud of him!  
It was out doors,cold/windy,distracting dogs all around, 
but he stayed focused, and poodle pranced the whole course!!!    

   
  
More to come in the next couple of months from Team Oliver (and a lot more titles)!!!
   
  Love,
  Alana and Oliver 
Alana, I'm so proud of You and of Oliver!

Thank You!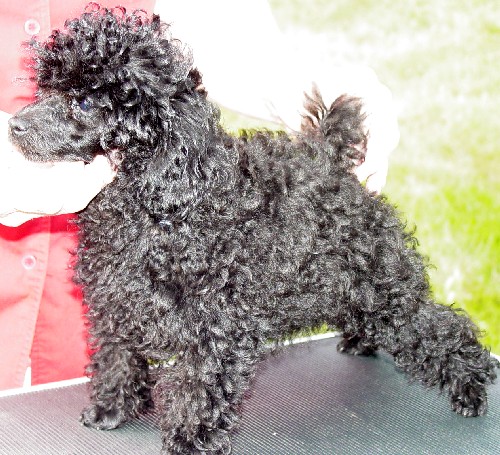 Taken on a rainy cold day.
This boy was still so sweet and let us stack him on the table.
Beautiful carriage, lots of neck, pretty feet, small eye, correct tail set.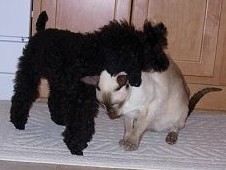 Oliver loves to play with his Kitty.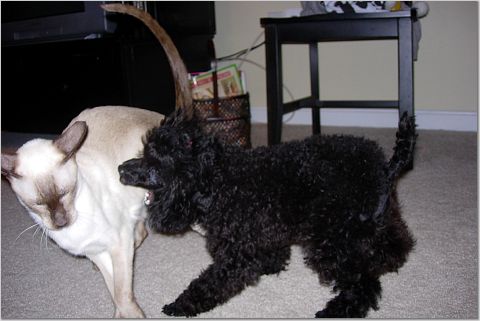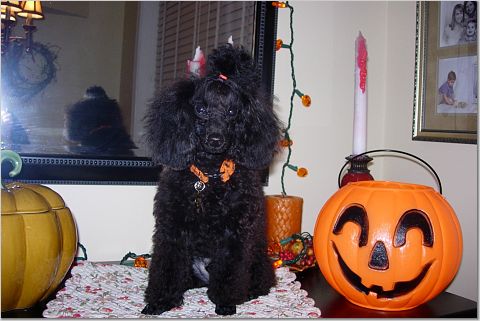 And he loves to do things with his Mom.
Alana tells me that he is pretty much ready to start Rally.
They've been going to classes.
He has play dates in the dog park, and enjoys walks with her.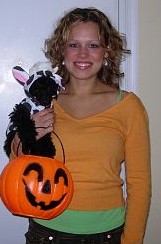 Pedigree may be seen at this link, testing is listed on the pedigree, (and a link to come back to this page)